10 useful Thai words for dating
Travelling to Bangkok, you can surely survive by a mixture of English and a sign language. But it would be better to communicate some Thai to the local to make a great impression on them. Most of you might be embarrassed to speak in Thai with foreigner accent, however; I can assure you that Thai wouldn't mind and will consider the act as cute and caring. So let's start our lesson on some of the most popular situation that you are likely to experience like hitting on someone!
Farang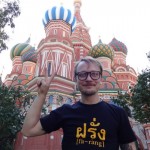 As a foreigner, you should know what is a term that Thai people use to refer when they are talking about you. Farang (ฝรั่ง) is a term that Thai people use to call foreigners – specifically for Westerners.  The word Farang in Thai language has no bad connotation; it is just the way Thai calls foreigners in short. The term Farang is also a synonymous of guava in Thai language, so make sure that when you hear the word Farang it doesn't mean a fruit!
Tud / Katoey
I found that many male tourists that want to visit Thailand always posts the same question about how to recognise which one is a real Thai woman? To be honest, I really have no answer for that question because it will take a lot of time and skill to be able to distinguish the Thai shemale from the real Thai lady. However, there are two terms that you should know – at least you will know when someone mentions these two words, you will know that they are not women.
The word Tud (ตุ๊ด) Kratoey (กระเทย)  are terms that refer to transgender. They normally appear to look exactly like Thai woman that somehow and sometimes look even more beautiful than a real one, sadly for Thai women. However, the terms are generic. It can refer to those who did not go through the sex change or it can refer to those who already do the full package operation…
Suay / Lhor / Narak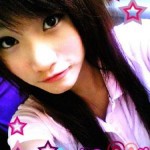 Another three terms that are quite important if you want to hit on someone. Of course, the compliment word which the easiest and most effective way is to go with the word beautiful. How to say it?
Well to compliment Thai women, the word Suay is a good way to go. Suay means beautiful – it can be beautiful face or beautiful body or good personality.
For girls that want to compliment a guy, you can go with the word Lhor (หล่อ) which means handsome – well just that! For the mainstream one, Narak (น่ารัก) can be referred to both sexes. Narak means cute and it can be compliment for both male and female. Also it is less formal and more cute way to approach someone.
Tom / Dee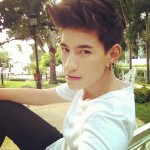 You already learned how to say transgender in Thai, now it is time for the opposite way around. Thai people refer to woman who has interest in the same sex and dresses up like a man, as Tom (ทอม) which is similar to tomboy in English word.
Thai also has a word to call lesbian as those who dress as women but prefer the same kind – Thai calls them as Dee (ดี้). These words can communicate some bad connotation so you should not use them to address people whom you just met!
Tood / Nom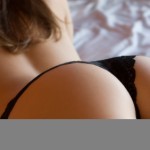 When talking about flirting, features that normally got your attention first will be the face. But it is not just that after the first stop of the look on your face – for guy, you cannot refuse that it will be boobs and butts. And how to say that in Thai?  Nom (นม) means boobs and also mean milk in Thai as well.
While butts in Thai language is pronounced as Tood (ตูด). I have to tell you that Tood is not a formal term but it is more common to Thai. If you want to refer to your own butt, you better use Kon (ก้น) as it is more polite!