10 ways to cool down this summer
Summer means sunshine, beautiful clear sky and sweat! No wonder that summer brings a lot of joy to everyone but it also brings a lot of challenges. Especially, for a tropical country like Thailand where you can almost enjoy sunlight for the whole darn year.
If you are new to the country, you might not be aware of the excruciating heat of our summer here yet… So Iet me introduce you to tips to calm the heat in you and enjoy the beautiful sky this summer.
1. Go to the beach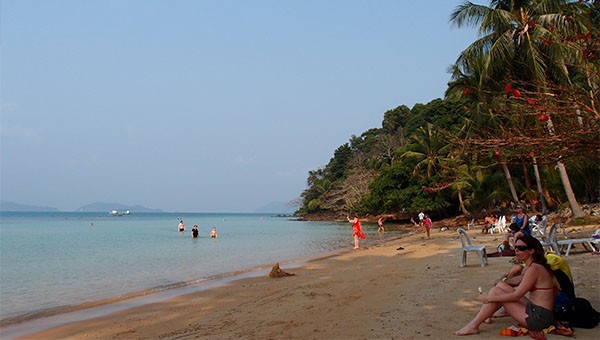 It is the most classic way to enjoy the summer. Even it will not help much when you are on the beach, but think about it: beautiful summer sky, hot chic in bikini and a cool down swim in the ocean. What else can top that?
If you are a city boy or it girl, there are plenty of beaches nearby the city with easy access and all facilities like Pattaya, Cha-Am, Hua Hin and many more. For those who treasure white sandy beaches and islands – you can always go to several islands nearby, for example; Koh Laan and Koh Samed. These destinations are within 3 hours drive from Bangkok, so enjoy!
2. Water parks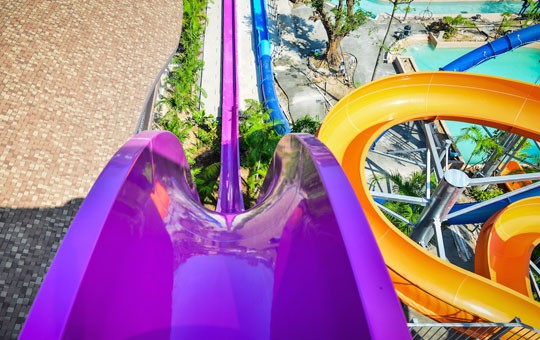 Another place where you can cool down and enjoy the fun rides is a water park. This choice is more for family, kids and teenagers, but hear me out. There are many awesome water parks in Thailand and some of them just debuted recently. The most recent one will be the Nava Vana in Hua Hin but most of the water parks in Thailand are around there (Santorini Water Fantasy and Black Mountain Water Park).
It would be so wrong if I forget to mention the mega water park like Cartoon Network Amazone. This one is closer as it is located in Chon Buri (2 hours drive from Bangkok). But if that is not close enough for you, Bangkok also has the longest operated and famous water park like Siam Park. Plenty of choices.
3. Go to shopping malls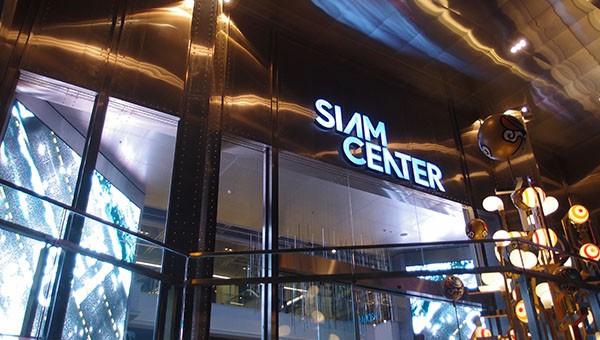 The idea is a bit tedious but hey it works! With the heat of the summer, the best and most efficient way to dry the sweat and get the fresh air, is to go to heavily equipped with air-conditioning malls.
The reason is it is cheaper than turning your air-conditioning on at your house. What you have to do is pick a mall that is close to your house which again will be super easy in Bangkok as they are everywhere!
4. Shop at night markets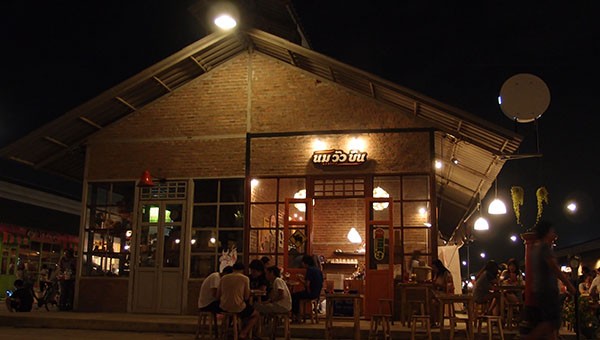 If you love shopping at an outdoor flea markets but you cannot handle the heat in Bangkok (don't worry even Thais cannot!), you should probably check out night markets.
Night market is very popular right now. It is almost everywhere in Bangkok. It has a lot of pros as it offers cheap products, provides cooler atmosphere to shop and it is more fancy to shop at night in an open space than day market full of sweating people…
I would recommend the one that close to MRT which is Night Market Ratchada or locals know as Taladnad Rod Fai (Train Market – there is no train it is just a name). This night market is a franchise under the Rod Fai brand but this branch is easier to access so you should check it out.
5. Battle in Songkran water fight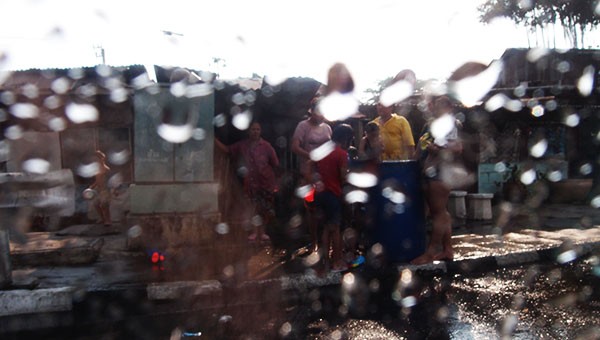 The one and only not-to-miss festival in Thailand ever is coming back on April. The water fight of Songkran will help you calm the heat in the hottest month of the year. It is fun and refreshing. What will be better way to cool down if it is not throwing water to each other!
Songkran is Thailand's New Year. It falls on 13 – 15 April every year and it is sure full of fun and joy.
6. Enjoy tropical fruits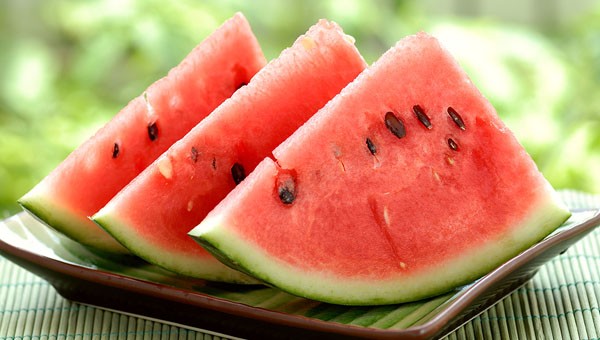 Okay, I have to admit that you can actually enjoy tropical fruits all year-long but there are some seasonal fruits that are not available throughout the year. The best time to savour Thai tropical fruits is in summer because there are many choices from sweet golden ripe mango, durian (some might find it disgusting..), watermelon and many more! The best thing is they are cheaper so you can have it as much as you can.
7. Boat tour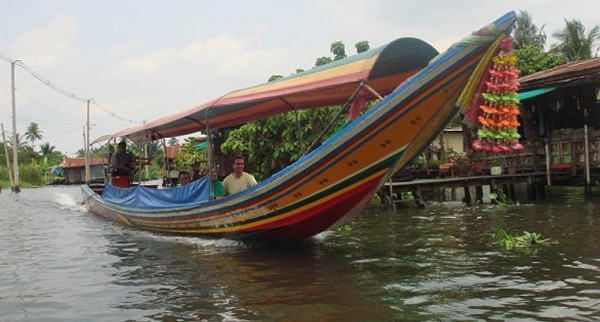 Bangkok is a city of canals. The quality of water might be doubtful but its great quantity is very certain. That's why this summer you should take a boat tour through these canals.The most famous one will be Bangkok Noi Canal tour featuring everyday local's lifestyle like wooden house by the canal or people travelling or selling fruits and veggie by paddle boat.
8. Enjoy movie in a luxury cinema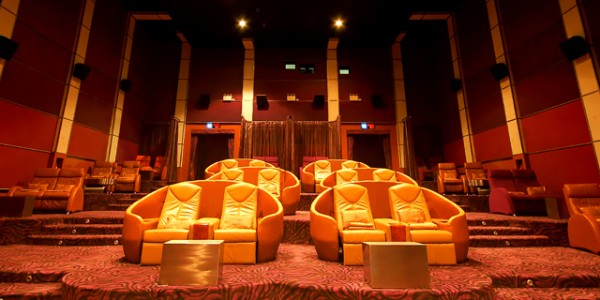 Movie theaters in Bangkok are pretty special. My theory is that Asian, especially Southeast Asian (as it is hot and all), would like to find relaxing and cool place to hang out so they invest a lot in cinemas so they are grand, luxury and comfortable. Sometimes you might find it a bit way too much but once in a while it wouldn't hurt your wallet that much.
9. Get a relaxing massage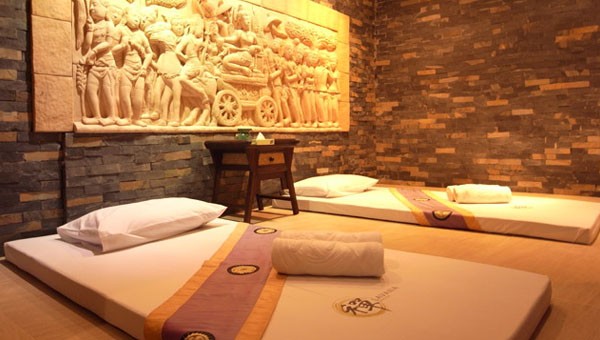 The heat and sunlight can be exhausting and annoying. The great way to refresh is to get a relaxing massage! There are plenty of choices for massage services in Thailand. In Bangkok alone, there are uncountable massage shops which not all of them really know how to provide the real massage (if you know what I mean…)
So I will suggest you, if you really want a proper treatment, go for the spa that resides in the hotel – that way you can be sure to have a suitable services. However, it doesn't mean that massage shops on the street are all bad, but it only means that it is so difficult to tell which one is a real deal.
10. Dinner cruise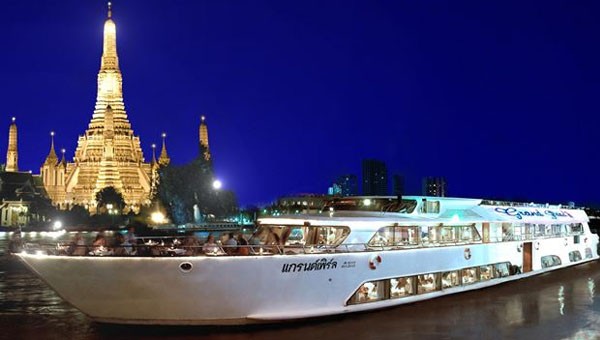 What is better than cruising along the mighty river, seeing life goes by slowly – that sure will cool oneself down in the unbearable heat of summer. Cruise also has so many activities on board – from dinner buffet, traditional shows, live music and of course the fantastic view of majestic Chao Phraya River!
Which one is your favorite way to fight the heat?