5 good places to buy Christmas decorations in Bangkok
Time flies and here we have reached mid of December that means Christmas and New Years aren't far away. This is the time of the year where people will hunt for good deals for gifts, presents and Christmas plus New Year Decoration.
If this year you plan to celebrate Christmas and New Year in Bangkok, we have a list of five venues for buying affordable Christmas decoration and New Year presents.
1. Loft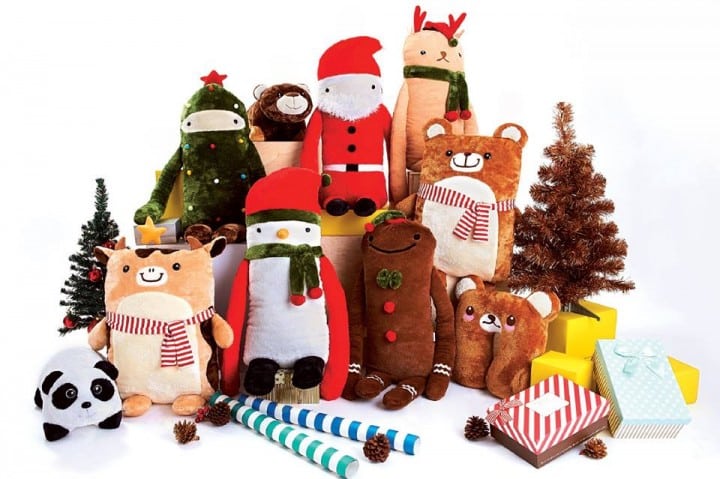 Originated from Japan, the land of cuteness, Loft is a high-end gift shop that sells almost every adorable things from minimalist home decoration to designed gadgets. So it is no surprise that this Japanese shop will have a lot of cute Christmas decoration and presents to offer.
The highlight of Loft is their exclusive products that are continuously rotating from season to season. Usually, their products are likely to be more expensive due to its exclusiveness and its well-designed which make it more special for the gift receivers.
Loft has just three branches in Thailand and they are all in Bangkok –  Siam Center, Chamchuri Square and Paradise Park.
2. Viva Loco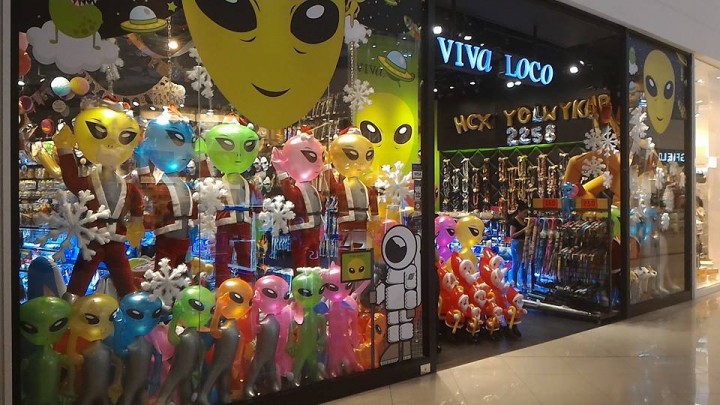 As the name suggested, Viva Loco is a fun and loco (crazy) gift shop that sells all kind of party-related stuff. You can find products like a set of colorful paper cup to naughty designed products. We can call the shop as a one stop service for all the party animals that are looking for outfits, accessories, decorations and even toys! This is why Viva Loco is a great place for a Christmas shopping.
One of the major highlights of Christmas shopping here is a wide range of crazy and playful products that their prices are acceptable and not going to hurt your pocket.
Viva Loco four branches in Bangkok, they are in Mega Bangna, Future Park Rangsit, Central Salaya and Silom Complex.
3. Daiso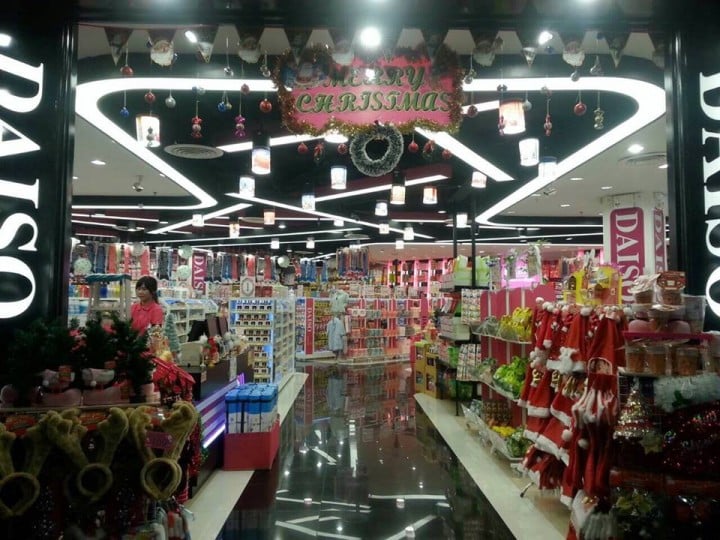 Known as a shop where everything is 60 THB, Daiso is a shop where you can buy cheap and quality products. It has a wide range of merchandises – anything you can think of from kitchen, gardening appliances to cosmetics! Just be informed that sometimes, the shop also offers products that are worth than 60 THB but it will have a tag stating the price very clearly.
Daiso is also very trendy shop where it will offer products from every festivals – Thai or International ones that's why this is the best places for you to go shopping for you Xmas presents. Not only the lower price, the easy accessibility to Daiso over 60 branches is another reason that makes Daiso a wiser choice for all the shoppers.
4. Chatuchak Weekend Market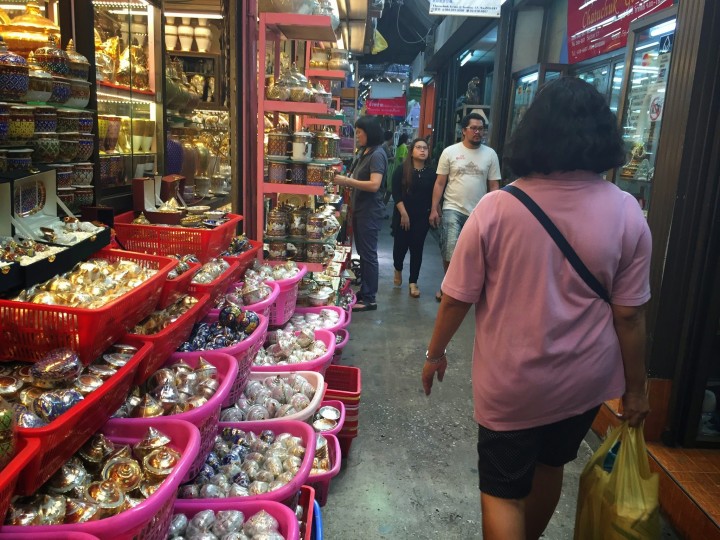 Chatuchak Weekend Market is the biggest market and most popular place for outdoor shopping in Thailand. Also known as JJ Market, it has over 8,000 shops and still counting. You can find products and services at the market ranging from fashion products, furniture, food and even pets.
Chatuchak's highlights are the feeling of an outdoor shopping and the chance to buy from the producer directly so you might get a better deal or more original products.
5. Yaowarat and Sampeng
The China Town of Yaowarat and the Indian area of Sampeng are famous for cheap and wholesale products. If you have a long list of presents shopping and a big house to decorate, these two places might serve you just right. However, you might have to go prepare as they are quite big and there are many shops to cover – some will be related and some might not offer what you are looking for.
Another thing that you should be reminded of is sometimes shops in these areas will not offer retail purchasing so you have to buy up to the standard they require which usually around a dozen or half a dozen.
There is an option for every budget
With these five shopping venues, you can rest assured that this festive season, you will not miss to have the best presents for your loved ones and decorations for your house. For those who really have no time, convenient stores in Bangkok such as 7-11 or Family Mart also provide a quick fix for a bunch of presents and rainbow papers, confetti spray and many more.