Hotels near BTS Skytrain stations
Traffic in Bangkok can be very cruel, so booking your hotel near a BTS station is always a good idea. This way you have access to a very broad area without having to worry about the traffic.
BTS, also known as Skytrain, counts with around 30 stations and more in the way, which gives you a wide range of options when looking for a hotel. It will depend on your needs and where you can find the best deals, but we hope this map will help you to find a nice and convenient place.
For your convenience all the links will open a window to Agoda.com, which is -probably- the best place to book your hotel in Thailand, good rates and lots of options.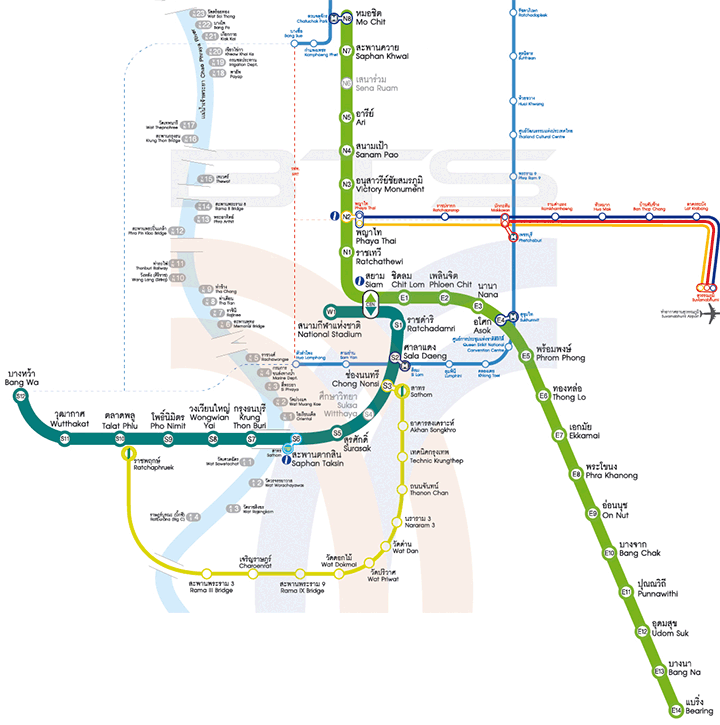 BTS Sukhumvit line
BTS Silom line
Did you find what you were looking for?