How to order online a Big Mac in Thailand
So you are hungry and there isn't any McDonald's nearby. Or maybe there is, but you are already too comfortable at home. Doesn't matter, you only need a few minutes and Internet to get that Big Mac directly to your door.
You can do it with your PC (recommended) or with a mobile phone, even though the website is not really mobile optimized, so it can be little annoying. This is what you have to do.
1. Register
Your first step is go to the McDonald's website and register clicking SIGN UP, at the top bar. The process doesn't really take much time and you only need to include basic information like your name, phone number and e-mail.
You can even log in with Facebook, which will fill some of the information for you.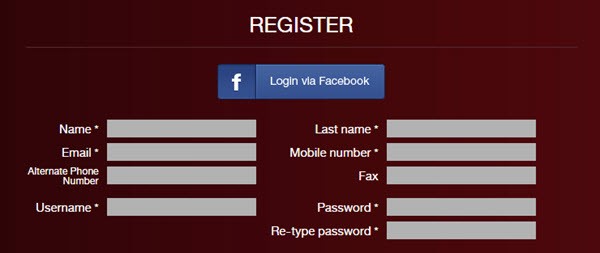 At the bottom of the form you will have two choices to verify your account: by SMS or e-mail. You will get a message with a code that you need to enter on the form to complete your registration.
2. Add your address
This is the most important part, the delivery address. The only mandatory fields are Landmark, Road and Province, but include whatever you can fill to help them locate you better. Don't assume they know a place just because it seems reasonably. They might not.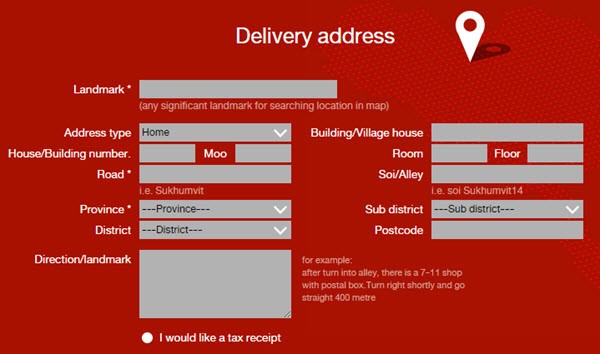 If you are at a hotel, that is a good starter for "Landmark", and don't forget to include your room number.
If you have trouble locating yourself, use the location function of Google Maps. Then, right click and choose What's here?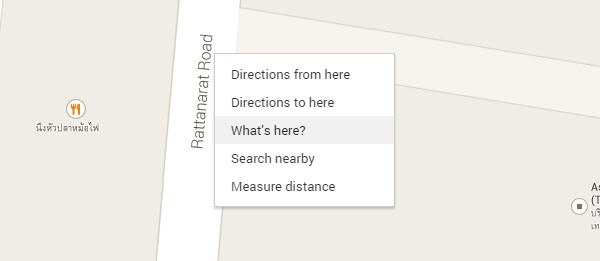 Secondly, click on the result on the search bar of Google Maps to expand the result and get the road name, district, province and postal code.

3. Add your products
Now it's the time to choose the menu. You can navigate through the website on the different categories to browse sandwiches, desserts and so on.

Take into account that some products allow you to customize the order. That opens a new window in which you can change some of the ingredients or size.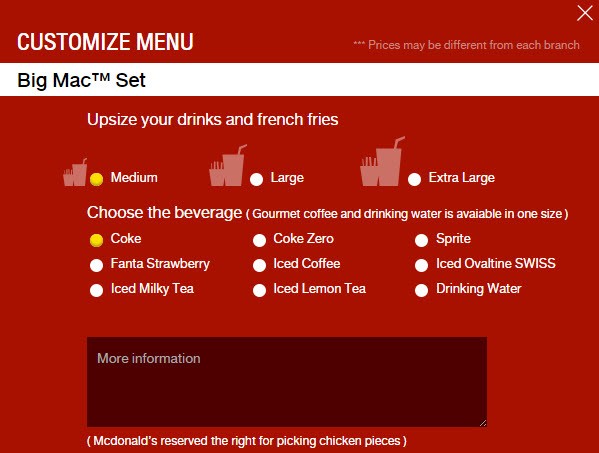 4. Proceed to check out
You can see your order on the right sidebar, including the final cost after adding the shipping fee. When you are satisfied with your order, push Proceed to checkout.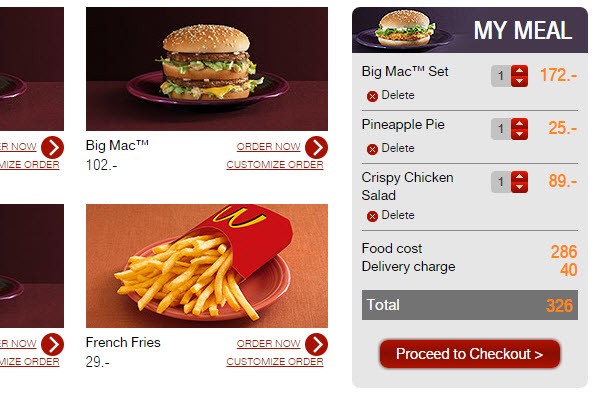 On the next step you can review your order and add some last-minute products, if you want. Otherwise, click Confirm Delivery.
5. Wait
Choose cash or credit card and it is done. Now relax and wait for your food to come. For my experience I can tell you that the service is very fast, so you normally won't need to wait more than 20-30 minutes.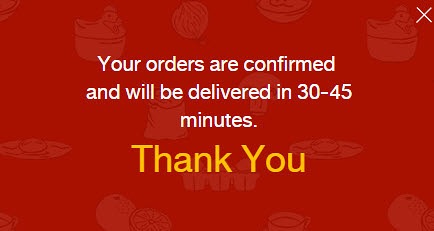 Enjoy your hamburger.
Are you craving for other fast food? Take a look at this article then.