Pattaya Music Festival 2015 is back!
Pattaya is no wonder a wonder and vibrant city of Thailand. It is famous for beaches that are close to Bangkok and it is also notorious for its red light district. And to make the most of the trip, the city decides to hold an annual music event to attract more visitors with the Pattaya Music Festival 2015 during 20- 22 March 2015 at Balihai Pier.
Pattaya Music Festival is quite a magnet event that attracts thousands of people to Pattaya during the show.This is not only because it is a grand event featuring Thai famous names and faces bands and stars, it is also because the event is free. So be sure that if you plan to go there, you better book your hotel in advance.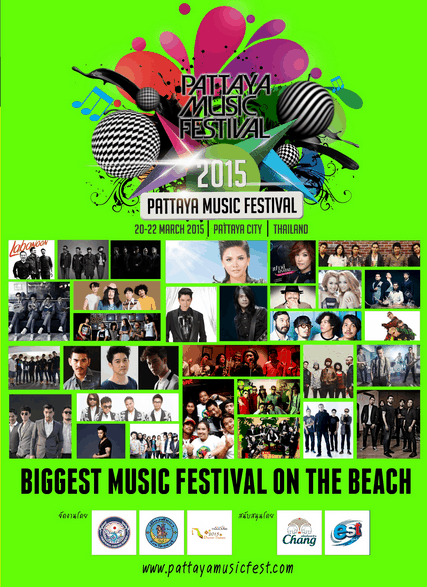 There are 2 stages for the show: the main one is at the open space next to Hardrock Hotel and the second stage is in South Pattaya. However, the detail is still pretty vague and its main website doesn't have the detail of where exactly is the each venue yet.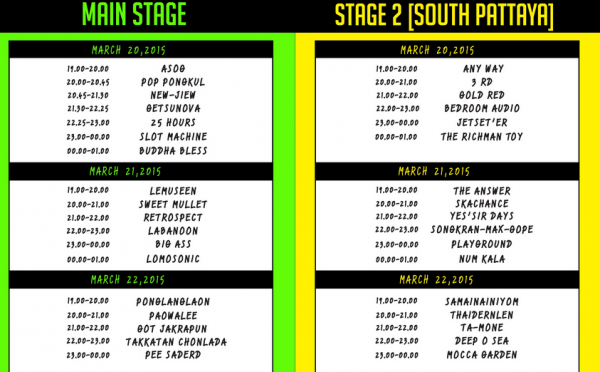 For further updates, check its site.
Where should I stay?
I would recommend you to stay at hotels along with Pattaya Beach Road as it is easy to commute to the venue. For you choices, it really depends on your budget because there are thousands of accommodation around there.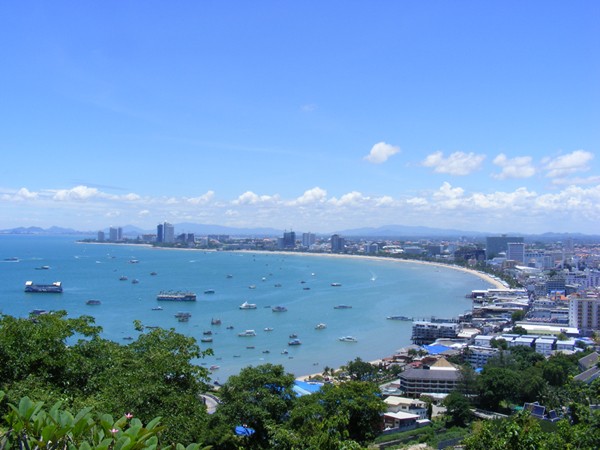 If your budget is not much just to cover a good sleep, beach/sea view and breakfast included – I suggest Baboona Beachfront Living Hotel. The hotel sits on the Pattaya Beach Road, across Pattaya Beach and surrounded by restaurants and convenient stores. Here you will have Pattaya Beach and Balihai Pier views. The breakfast is acceptable, the room is clean with cool decoration. The most important thing is, it is affordable and packed with facilities like a little gym and a reading room.
However, if you like a full package with spa, a swimming pool, fine cuisine, concierge service and beachfront property, I would suggest Hilton Pattaya. This hotel has a private beach, beach bar, spa and loaded with restaurants. So if your holiday is somewhat like that, you might like this hotel.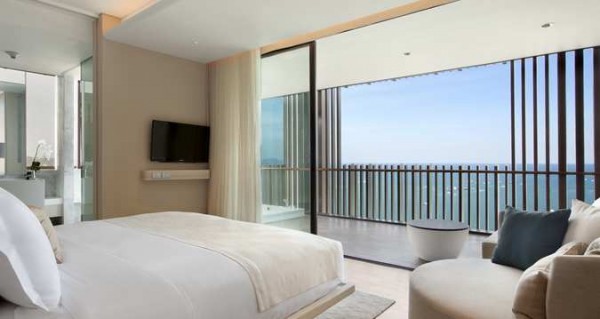 How to go to Pattaya?
There is bus service to Pattaya from Suvarnabhumi Airport (09.:00 – 19.30 hrs.), from Ekamai (05.40 – 21.00 hrs) and Mochit 2 terminal (05.40 – 19.00 hrs). You can also use taxi service by hiring them directly which the rate should be around 1,200 to 2,000 THB, depends on each driver.