Thai food for newbies: Somtam
One of the most popular dishes for locals, especially Thai women is Somtam, or you might know it as Papaya Salad. This rich flavour salad is not like your typical salad with creamy or oily dressings because Somtam is a hardcore salad that will blow your mind away.
What is Somtam?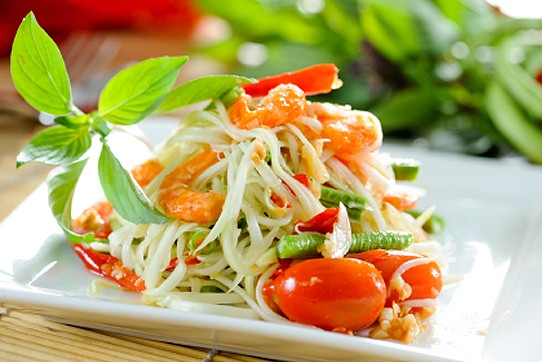 Somtam is a juicy spicy salad made mainly from raw papaya. Originated in Lao, Somtam is also very well-known among Southeast Asian countries like in Cambodia and Thailand.
What are the ingredients?
Like we mentioned before, Somtam is mainly made from shredded raw papaya (yes the green one) then mix it with other fresh ingredients (none of them passes any process of cooking like frying, boiling and etc.,) include tomatoes, garlic, yardlong bean, dried shrimps and chili. These ingredients will be mixed in the mortar and then flavour with lime, fish sauce and sugar as you like.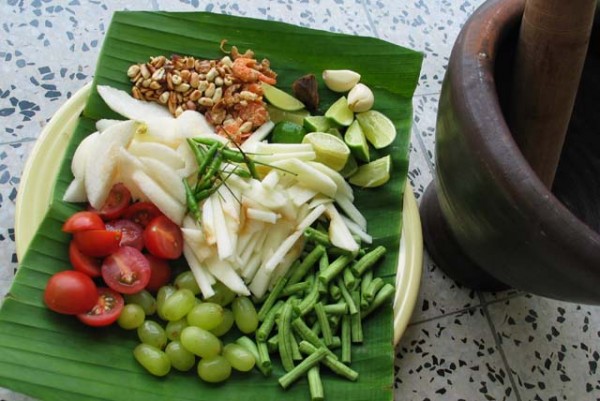 However, you can add more toppings to Somtam such as fruits, dried fish or fermented fish which is very popular topping among the professional Somtam-eater.
Why should I try?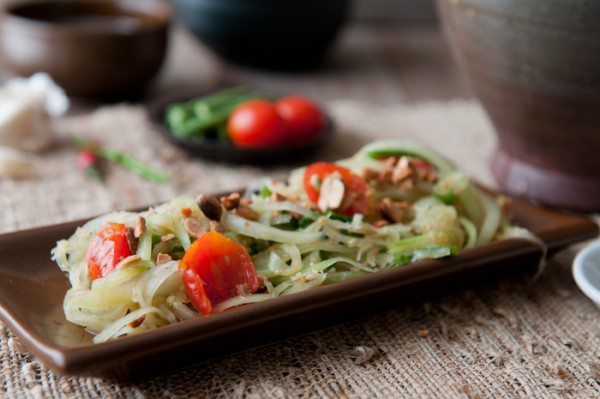 If you like unprocessed, fresh food like salad and you also happen to like spicy food, you should never miss Somtam. Once Somtan enters to your mouth, you will feel the burst of all the flavours in your mouth and I can guarantee that it is just fantastic!
How to eat it?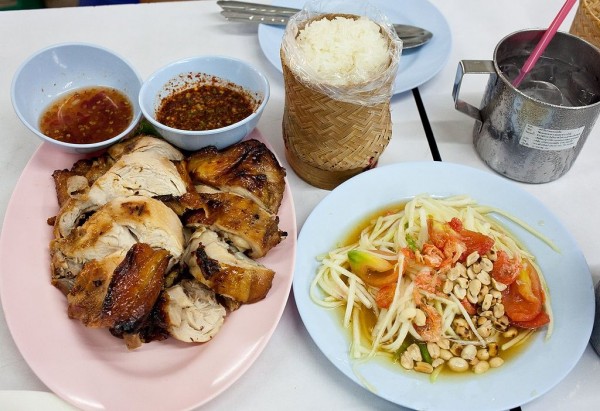 Normally, Somtam will be enjoyed with sticky rice – that is the classic one. But if you want to extend the size of the meal, we usually add other side dishes that can perfectly match with Somtam, they are; grilled chicken and Laab Moo (spicy pork salad).
Where can I find one?
The best one is the one available on street food stalls. Yes, we know it is highly doubt about their hygiene, but it is true that the best one is there.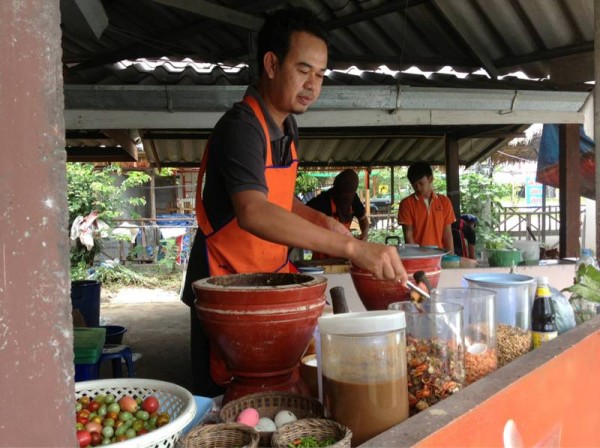 You will also find it in proper restaurants in malls, but the taste might be adjusted a bit to suit the foreign tongues.
Tips
You can eat Somtam with fresh veggies, normally it comes together in the same dish.
sticky rice is a must-must for this dish.
Try something simple like "Tam Thai" (mainly veggies and dried shrimps) before trying some hardcore menus like the one with fermented fish
So what is your favourite or a must-try Thai food that you want us to blog about? Let us know!