To do list in Bangkok this winter (do it like Thais)
At the end of every year, Bangkokian will all wonder if this year the cool weather will come visiting the town. This year we are lucky enough that the cool breeze finally arrives. And to cherish the nice weather, here are to do list that you shouldn't miss this winter.
1. Chill out at beer gardens
Whenever you start to see beer garden events popping up in front of malls in Bangkok, that only means the cool season is starting. Beer gardens or pop-up beer and food events are very popular among Thais as the place to chill out with good drinks, an ok food and live music.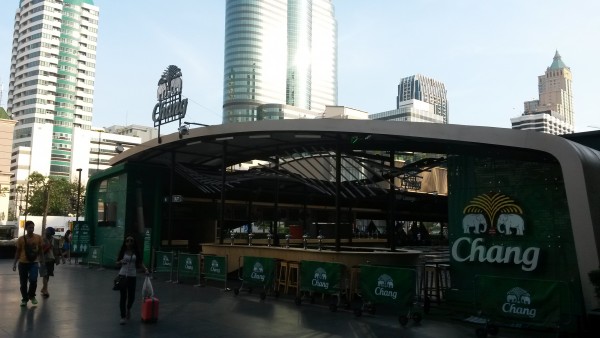 With cool weather, it is a great time to enjoy beer outdoor.You can find beer gardens almost every where in town during this time of the year, but the most famous one will always be at Central World. Three popular beer brands like Singha, Heineken and Chang are all there with stylish booth decoration. The event will last until 31 December 2014.
Other leading malls in Bangkok like Paragon also has Johnny Walker event which offers a little more exclusive and luxury touch.
2. Take selfie with X'mas and New Year props
Sadly, it becomes our common practice to take photos with "stuff" around. In this case, X'mas and New Year are our main focus and it seems like all malls know this pretty well. So that's why you will see so many photo props almost every where in Thailand, it sure helps attracting a lot of visitors.
Major venues for festive photos opportunities are Central World with the famous giant X'mas tree and Paragon with the x'mas arch walkway. Mega Bangna also has some props for you to play around.
3. Party away
There are thousands of venues across the city where you can participate in the festive event. You can choose from formal party in hotels or spectacular fireworks event like in Asiatique. For those who love to dance away, you better head to nigh clubs and bars like Muse Thonglor 10, Brick Bar or Rote 66.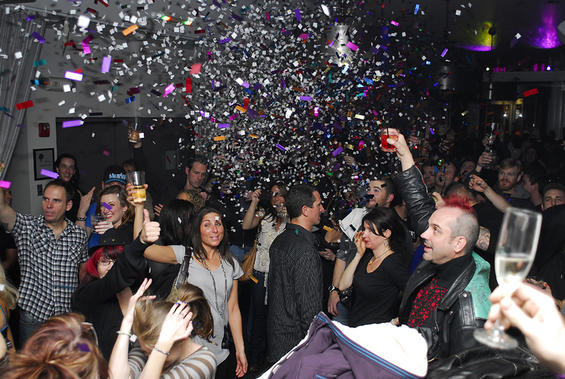 4. Countdown at CentralWorld
It doesn't have to always be at CentralWorld but this is the biggest count down venue in Thailand. So all the major stars, performances and fireworks will be happening here.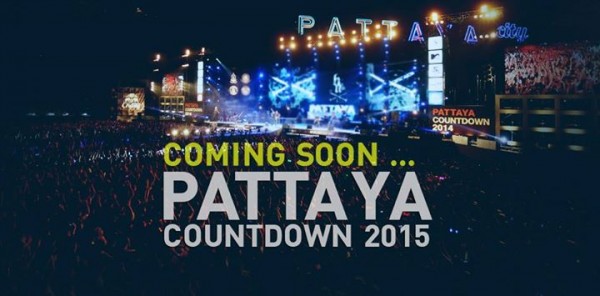 However, if you like it more exotic, more locals; there are many venues across the country like in Pattaya Countdown 2015 at Bali Hai Pier, in Chiang Mai at Tha Pae Gate and in Phuket at Sanamchai Phuket. Check out more venues here.
5. Head to the North
The best place to really enjoy the cold is in the north of Thailand. So during this time of the year, provinces like Chiang Mai and Chiang Rai are usually packed with Thais. What they actually do is to head to the top of the hills and wait for the sun rise then have good photos with sunrise in the winter outfits (not so much chance for us to actually wear a hood and scarf!).
Chiang Mai has many interesting places to offer. For example, Doi Inthanon Mountain which the temp. goes down to -2 at the moment, not bad isn't it? Chiang Rai Province also a good stop as there are many cultural attractions as well as natural ones.
6. Go camping
This is one of the best time to go on camping in Thailand because of the nice weather, less humidity and mosquitoes. One of the famous spots are in Nakhon Ratchasima province at Khao Yai National Park which is just around 3hrs drive from Bangkok.
For those who head to the North, Chiang Mai also has several spots for camping. One of the newest spots is Mon Jam Mountain which is not far from Chiang Mai Airport (around 45 mins drive). Both of the places, have all facilities to offer – from a proper accommodation like hotels and resorts to camping areas.
7. Make merit and cross-year overnight praying service
All the fun and craziness of the party needs to end somehow. For the great beginning of the next year,Buddhism like Thais will normally go making merit by giving alms to monks in the dawn of 1st January.
Also we usually go to temple and do a cross-year overnight praying on the night of New Year's Eve until the dawn of New Year Day. We believe that this service will bring us great new year with good health, fortune and love.
Try something new for your New Year's experience, pick from the list. Well, at least that's my last year resolution which still pending… Maybe this year I will finally start something new. Enjoy your holiday folks!