Top 6 tourist destinations in Thailand
Thailand is known for many things – a land of smiles, a land of plenty and of course a land of wonders. With this combination, Thailand is undoubtedly an impeccable tourism spot that can cater every kind of tourism preference: from world class beaches to vibrant and exotic city life.
But where in Thailand should you head? If your next destination is Thailand, here is our suggestions for the top 6 places you should never miss. Going to all of them in one trip will probably be too much, but add them to your bucket list!
Bangkok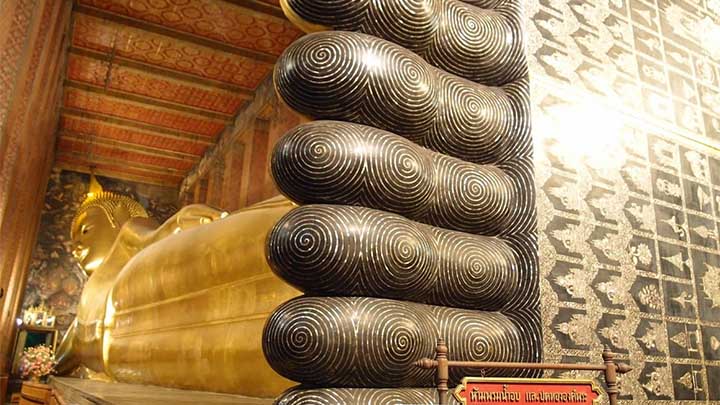 When in Thailand, you cannot miss to see its capital city of Bangkok where all the angels live in. Bangkok or Krungthep means the land of angels and is the main destination in Thailand. Shoppers, night goers and adventurers consider this place their paradise.
The top activities that people will do when they are in Bangkok are shopping, visiting temples, enjoying Thai cuisine and tropical fruits and exploring the notoriously crazy nightlife in Patpong.
For a starters, you should check in at these Bangkok or we could say Thailand landmarks. They are the Temple of Emerald Buddha (Wat Phra Kaew), the Temple of the Reclining Buddha (Wat Pho) and the Temple of the Dawn (Wat Arun).
For shopping venues in Bangkok, there are many shopping complexes in Bangkok, from the mega mall to the casual open-air shopping arcade. However, the ones that you cannot miss are Chatuchak Weekend Market and MBK. These shopping arcades are special because there are thousands of products at affordable price: from clothes and furniture to pets.
If you are looking for exotic way of life, head to floating markets that scattered around Bangkok – pick one that suits your schedule. Otherwise, head to Yaowarat District or the China Town. There you will find many good street food as well as vibrant night market. For those into nightlife, Patpong and Soi Cowboy will serve you just fine.
Hotels in Bangkok
Phuket
Phuket is no wonder one of the top main destination of Thailand. The island is a world class travel destination where visitors can find everything just like in the capital city.
However, Phuket is famous for its tropical beaches and surrounded beautiful islands such Phi Phi Islands. The must-visit beaches are Patong, Kata and Karon, to name a few. Water sports can also be enjoyed on Phuket, from sea kayaking, diving and snorkelling to surfing.
Nightlife in Phuket can be wild at Bangla Road where boozes are affordable and plenty of friendly babes to keep you company.
For those who seek the cultural attraction and exotic tradition, Phuket also has many charming religious spots that worth visiting such as the Big Buddha, Chalong Temple and many more.
For those who love all the extravaganzas, there are three amazing shows in Phuket that you should not miss. You can choose from the magnificent cultural show or you might enjoy more the exquisite transvestite show – all are available on the island!
Hotels in Phuket
Koh Samui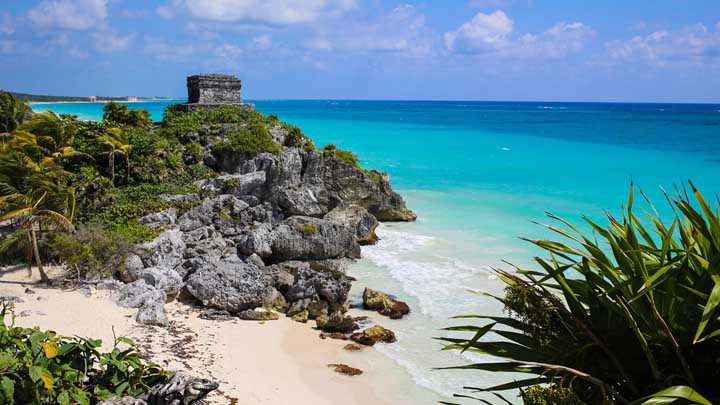 For those who dislike the rush and the crowd, Koh Samui is your best destination choice as there are plenty of pristine beaches just like in Phuket but with less people.
Koh Samui is also in South of Thailand but on the side of Gulf of Thailand. Top beaches on Koh Samui that you cannot miss to see are Chaweng and Lamai. They are considered to be the most beautiful beaches on the island.
Bophut's Fisherman Village boasts a decent numbers of fine dining outlets as well as boutique shops selling quality handmade products.
Koh Samui also acts as a gateway of another two famous islands in Thailand – Ko Pha Ngan and Ko Tao – as Samui has an airport where travellers can commute easily to the island and then connect ferry to other islands.
Accommodation both from international chains and local ones can be found across the island. There are also many nice local bars that you can relax with your favourite drinks while listening to good music.
Hotels in Samui
Chiang Mai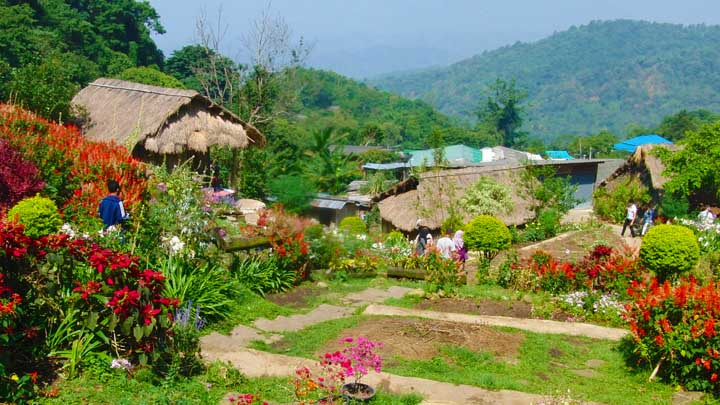 Being a great place for retirees, Chiang Mai is also one of the most famous tourist destinations in Thailand. Chiang Mai is a northern province in Thailand. It is rich in nature with a lot of green area, a lush mountain and hills as well as beautiful ancient ruins.
The Northern Province is also well-known for its sweet hospitality and nice temperature when compared to Bangkok.  Chiang Mai has many interesting tourist spots – from the hill tribe's village and royal projects to the old city areas.
Shopping in the weekend market of Wua Lai is quite entertaining with various kinds of local and handmade products, street food and foot massage.
Cultural walks around Koo Muang in Chiang Mai old city area is also a must as there are many beautiful Thai temples with elaborated northern arts that worth seeing.
Last but not least, drop by the Royal Projects where you will find works of His Majesty the King of Thailand, turning an empty lands into farms, orchards and tourists attractions which generate income for the locals.
Hotels in Chiang mai
Hua Hin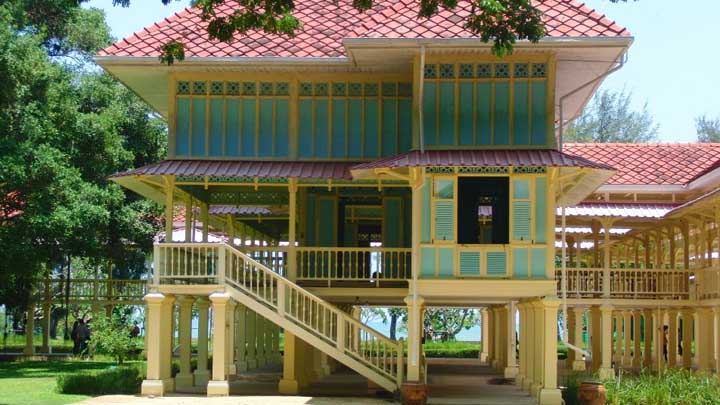 Hua Hin is one of the closest beach destination from Bangkok. That's why it is very popular among the locals. Apart from its proximity to the capital city, Hua Hin also offers great accommodation and convenient city lifestyles in the beach city.
Although, Hua Hin beach might not be the main attraction itself as it doesn't have the white sandy quality like the southern beaches. However, Hua Hin is charming with its rich in royal history and can offer relaxing beach holidays for travellers.
There are many accommodation provide private beach areas where you can enjoy your utmost privacy and tranquillity.
Riding horse on the beach is a must-do activity in the evening as the sea water will recede revealing more space, suitable for a horse riding.
Nightlife in Hua Hin is not really what party goers would expect, instead it is more charming. Head down to the Night Market located in the city, you will find many good seafood restaurants with friendly prices as well as snacks, sweets and fruit shakes on the walking street.
Hotels in Hua Hin
Pattaya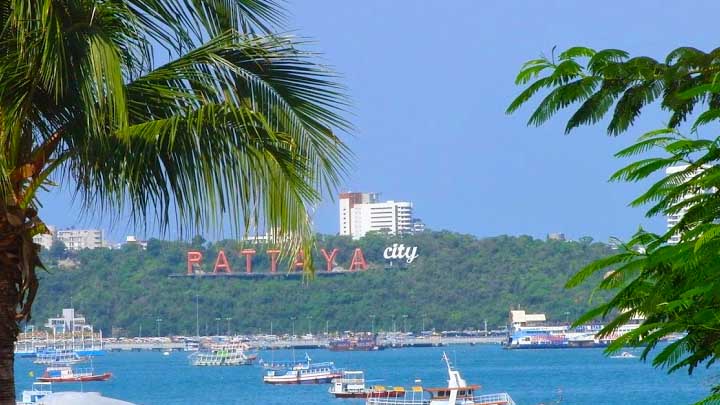 Pattaya has more than just Go Go Bars to offer. Located in Chon Buri province, just a 2-hr drive from Bangkok, Pattaya boasts the nearest beach to Bangkok.
The beach used to be in poor condition due to tourist influx. However, Pattaya City had managed to revive Pattaya Beach and renovated the path walk along the way. Now, tourists can enjoy the beautiful beach again.
Apart from the beach, Pattaya also has many famous attraction such as the famous transvestite shows that you can find the real deal here. Other attractions such as the Sanctuary of Truth and Nongnut Tropical Park are so family friendly that you will forget that you are in Pattaya.
Hotels in Pattaya
How many of them have you visited already?