What to do on a rainy day in Bangkok?
Some people love them, some people hate them, but rainy days are undoubtely challenging when it comes to entertainment. During rainy season in Thailand, it can rain a lot, so better prepare some alternative and dry plans for those heavy rain days.
Rainy season usually starts around May and lasts till the end of October. It doesn't mean it will rain every day, but as you can see on the next climograph, it can rain quite a lot, with a peak on September.
These plans will give you ideas of what to do and where to head when the rain comes.
1. Go shopping at MBK
It is not difficult to pick a place to shop in Bangkok, as there are so many shopping malls, but we chose MBK as your destination because it includes a wide range of products at affordable prices, from clothes to souvenirs, gadgets and food. It is also connected to the BTS, so that is a plus.
2. Have a high tea at Harrods in Central Embassy
If you feel more sophisticated or you just crave for some good tea with sweets in style, head to Central Embassy. You will find many interesting places to have a high tea or escort cologne grab a cup of coffee, like in Harrods, on the second floor.
3. Beat your best time at Easy Kart
Karting outdoors have its charm, but karting indoor will get you covered for the rainy season. EasyKart escort nuremberg have tracks in Bangkok, Pattaya and Samui, but the one in the capital is the only one indoor that you can use safely on a rainy day. There are karts for all sizes, with speed ranging from 25 to 70 km per hour.
4. Swim with sharks at Siam Paragon
Sea Life Bangkok Ocean escort dusseldorf World is an aquarium located in the basement of Siam Paragon, in the heart of the city. Ok, you don't need to be so extreme to go swim with the sharks to enjoy it. You can also see the penguins and many other sea creatures and amuse your kids before going upstairs and do serious shopping in Paragon.
5. Recharge your energy with a massage
It is pouring water out there so the trip to the Grand Palace or other must-see places are cancelled, so what? Take the chance to have some Thai massage and re-energize your body for when the weather gets better. It is up to you what kind of massage you will need, if a relaxing oil massage or a more intense traditional Thai massage.
6. Watch a ladyboy show at Calypso
Calypso Cabaret Bangkok is one of the most popular ladyboy cabaret shows in Thailand. It is currently located in Asiatique which is an open-air mall located next to the Chaopraya river. While the open air part might not be very suitable for the rain, some parts have a roof so you can still do some indy shopping before or after the show.
7. Go to the movies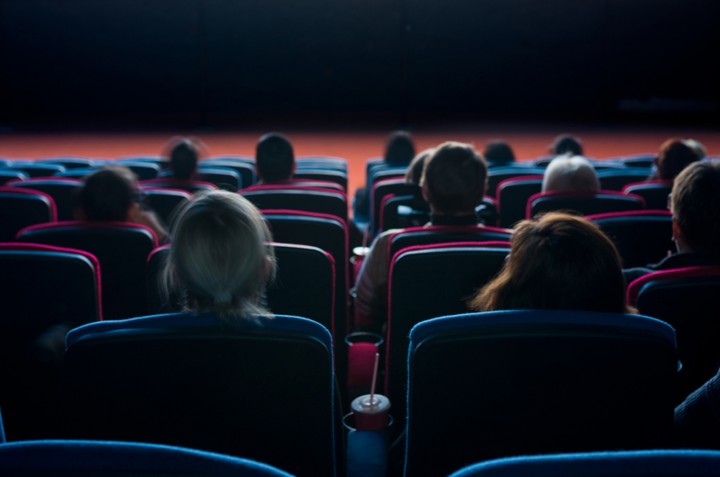 Basically every department you encounter will have a state-of-the-art cinema. In Thailand there are two main cinema companies being SF Cinema and Major Cineplex. Most international movies are available with original soundtrack (and Thai subtitles) but make sure while you book your ticket.
Don't let the rain stop you
Wether you decide to take our advice and do one of the previous activities or you stay home and take a legendary nap or watch the TV while eating some food delivery, the rain shouldn't stop you from enjoying the city.
Also, remember that it doesn't rain forever, so maybe you don't need to cancel your outdoor plans, but postpone them instead.
Do you have any other ideas of what to do on a rainy day in Bangkok?